Why Root Funding?
Because we're the best, that's why. But there are other reasons, as well!

Root Funding is made for nonprofit causes
Root Funding is fundraising designed specifically for nonprofit causes. And we know nonprofit causes have their own special challenges, like that whole people-don't-like-to-give-away-their-money thing. Unless it's for a good reason, of course. We help you communicate that good reason!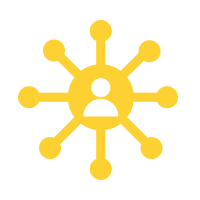 Reach lots and lots and lots of people
Instead of banging on the same doors over and over, nonprofit causes can reach a continually expanding (and contiually enthusiastic) group of supporters by tapping into individuals' personal networks, and their networks' networks. A diversified support base = more donors who are happy to help.

More willingness to donate
Remember when we mentioned that people and their money aren't easily parted? With Root Funding, potential supporters are more likely to give because they are contacted by people they know and trust, and because they want to see their friends do well.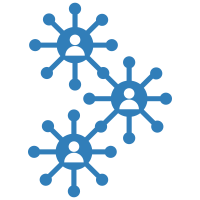 Branch campaigns: so anyone can get involved
Seeing people do good makes other people do good. So we make it easy for anyone to start their own campaign for an existing cause — we call this a branch campaign. The supporter's branch campaign taps into their own network, with all donations flowing back to the original cause.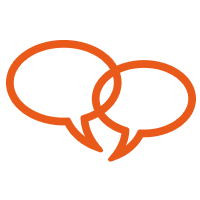 Sharing that people actually care about
People are more likely to share a person's customized campaign page than an email from an organization, a direct mail letter, or a phone conversation. Because it's personal!

Positive sentiment
When someone you know makes a recommendation, it means more. We enable more people to be warmly introduced to a cause through a friend or colleague, creating positive sentiment. And people with positive sentiment are more likely to become ongoing supporters.

We handle the money stuff
All donations, whether they're part of the original campaign or a branch campaign, go through the cause, so the supporter doesn't have to collect checks or cash. We take care of all that through the magic of secure online donations.

Tender loving support from us
We're here for you! We love to do the following things: brainstorm ideas, help fine-tune campaign pages, suggest how to contact friends and family, and figure out fun logistical stuff.
What makes Root Funding special?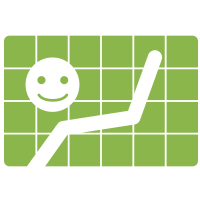 Increased fundraising results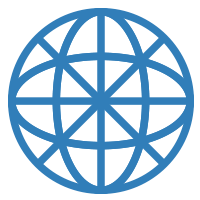 Exponential reach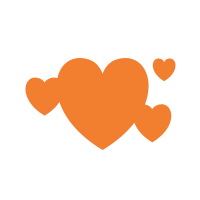 More willingness to give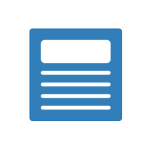 Simplicity + support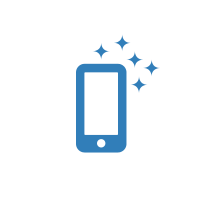 Mobile magic
Testimonials
Root Funding has enabled the Hempstead Boys and Girls Club to become more contemporary and utilize social media as a means of strengthening our communications with donors and supporters.

Wayne Redman - Hempstead Boys & Girls Club
Root Funding is a vital part of our fundraising process. Its platform is simple to use, donor-friendly, with a great user interface.

Gabriel Project Mumbai - Jacob Sztokman
It was simple to set up the personalized campaign page and branch campaigns, as well as monitor the ongoing donations.

Lisa McMillan - Boca Ballet
They helped bring an entire community together while still branching out to other communities.

Ilan Tocker Foundation - Stacy Mayer
Their customer support is like no other, and most importantly our donors find their site friendly, inviting, and easy to use.

Aleh - Dov Hirth
From the moment I created my campaign, I was contacted by Sandy, who helped me with all of my questions. She also had great suggestions to make my page even better!

Netanya - Hoops for Kids
Root Funding has been a perfect complement to our organization's fundraising efforts.

Ohr Moshe - Avi Lipman